Who We Are
We are happy to introduce ourselves as one of the leading Plant Engineering organization, offering services to various process industries like, Oil & Gas, Power Plant, Sugar, Paper & Pulp, Edible Oil, Food Processing, etc., Our services include, engineering solutions related to Process, Piping, Mechanical, Electrical, Instrumentation, Civil & Structural Engineering.  Further our expertise extends to provide Project Management Services.
Magnus Engineering division has a team of professionals having relevant industrial experience in handling the projects.  We focus on providing engineering services by following Best Engineering practices and using respective industrial Codes & Standards.

Vision
To be a Leader in providing quality-engineering solutions by integrating latest Design Technology, Manufacturing techniques & efficient human resources.
Mission
The ultimate measures of our leadership and success depend upon the results we deliver to clients through superior service, unsurpassed quality, while operating with integrity and highest ethical standards.
Our Values
We are committed to provide world-class services within stipulated time;  we constantly challenge to find new and better way of doing things with credit worthiness.
We will be ethical in our approach, open and respectful to all our dealings and will be committed to perform quality work.
Our robust energy, optimism, positive attitude, teamwork are the four driving forces which can strengthen our client relationship, pride for our employees, and validity for our company.
Core Competence
Our focus is to provide Design Engineering Solutions within stipulated time with high quality.  Magnus group
executes detailed engineering services to all major industries.
We at Magnus offer range of Design Engineering Services (Green field & Brown field Engineering), covering Detailed Engineering Consulting Services, Procurement & Construction of Utility Piping with IBR Approval, Process Equipment's, Steel Structures Fabrication along with Stack Design .
Latest Posts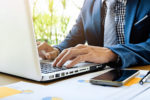 September 14, 2017
Training Programme Philosophy Our institute will prepare students: To get adequate Industrial based…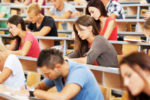 September 14, 2017
Dimply dummy text of the printing and typesetting industry. Lorem Ipsum has been…
LIVE SESSIONS EVERY MONTH